NEWS
Dino Melaye Reacts As DG Of APC Campaign Says It Is Tinubu's Turn To Chop In A Presidential Rally.
A Video clip is available for this news. Feel free to watch it here
There have been reaction after the presidential rally of the All Progressive Congress (APC) took place in Ilorin, the Kwara State capital, on Tuesday with its candidate, Bola Tinubu, charging the people of the state to vote for him and all APC candidates in the coming general elections in February and March.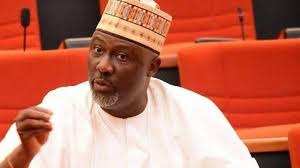 Dino Melaye, spokesperson of PDP presidential aspirant has reacted concerning what one of the member of Tinubu presidential council said during their rally campaign in Kwara state.
He said
At the APC show of shame campaign rally in llorin, the DG of its campaign council, Simeon Lalong revealed the true meaning of "emilokan" . He says "it is Tinubu's turn to chop."…Lagos chop never do him?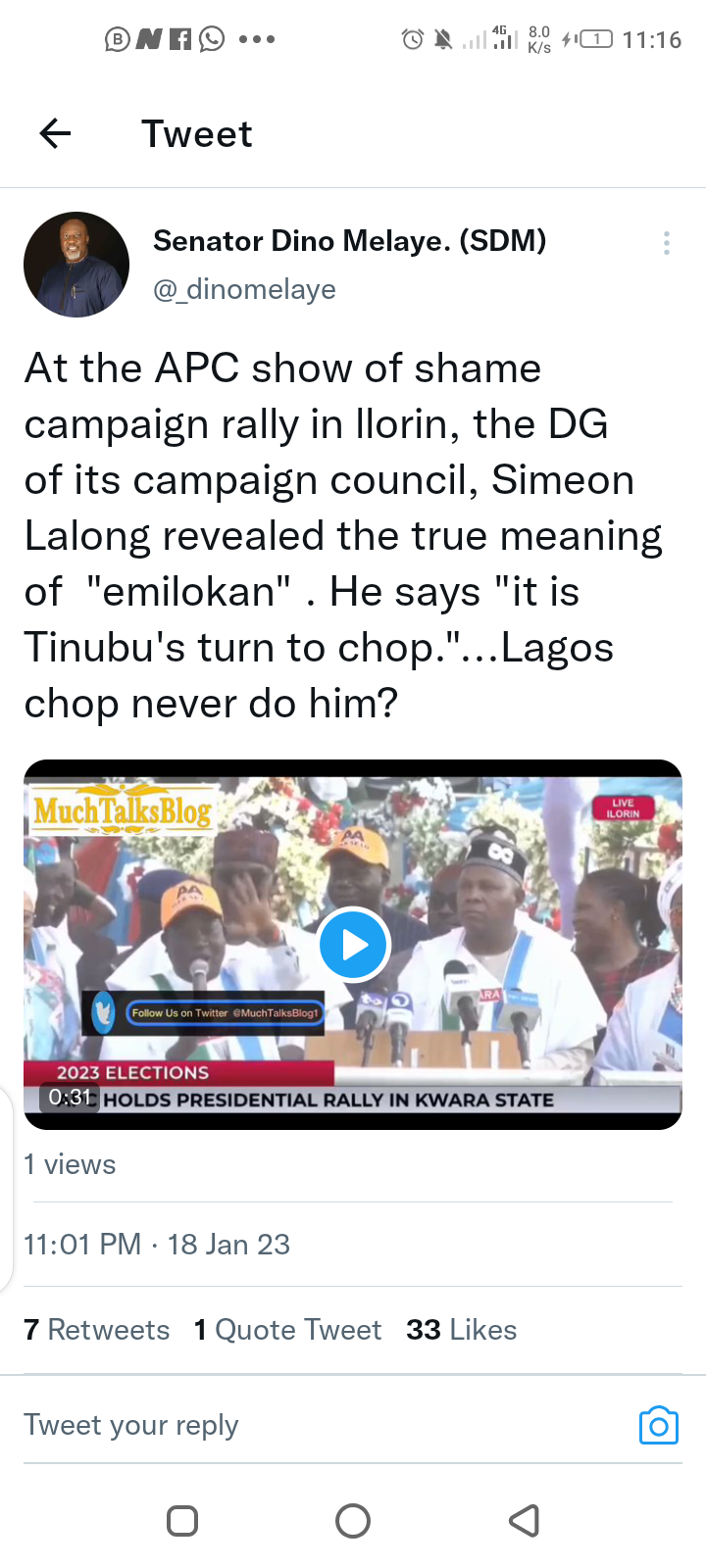 As we are getting closer to the election period, it is normal to see politicians tackling each other. Nigerians should not be carried away with it, they should ensure they vote for the right aspirant who has the vision and feasible plans to make the country a better place.
Dear Nigerians, what are your opinions on this issue ?
Elijah361 (
)