NEWS
Current Serie A Table After Today's Games As AC Milan Lost 3-1 To Udinese
The Italian Serie A kicked off again this weekend with numerous interesting games, after the dramas that unfolded during the mid-week in the UEFA champions league and Europa League. Serie A has the highest number of clubs that are still present in UEFA competitions this season, with the likes of Napoli, Inter Milan, Juventus, and Roma in the Champions and Europa League.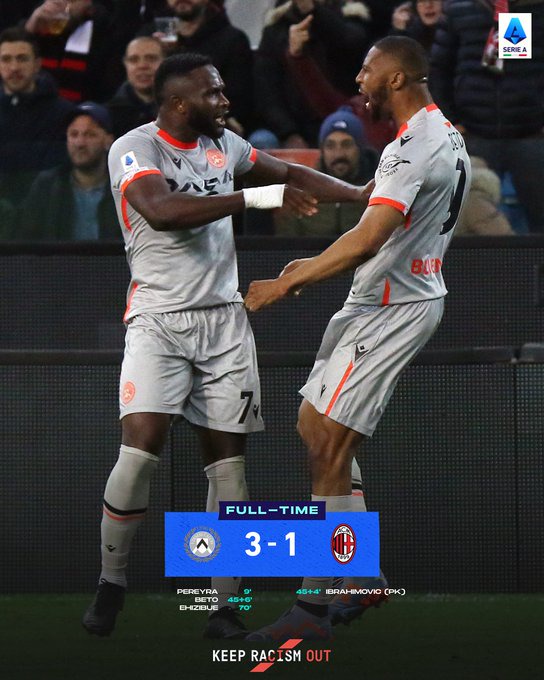 However, Monza and Cremonese kicked off the weekend game earlier on Saturday afternoon. Both sides settled for a 1-1 draw despite the home side doing everything possible to win the away side. Salernitana and Bologna also endured a frustrating 2-2 draw, just after Monza vs Cremonese game.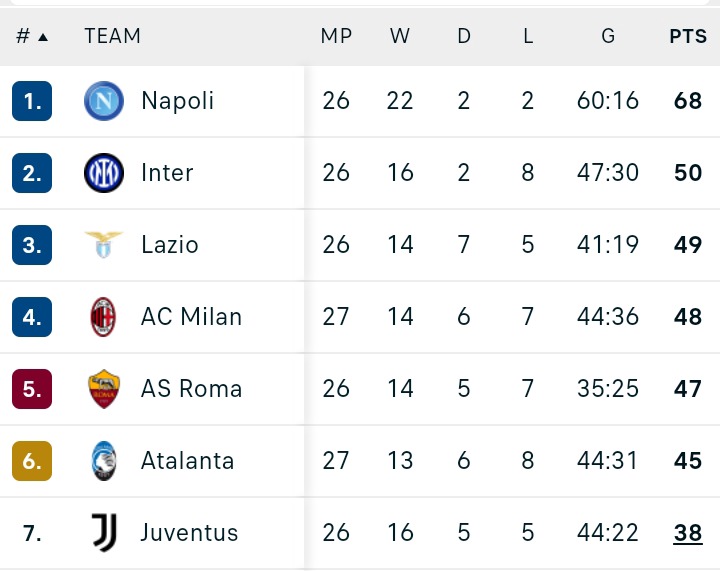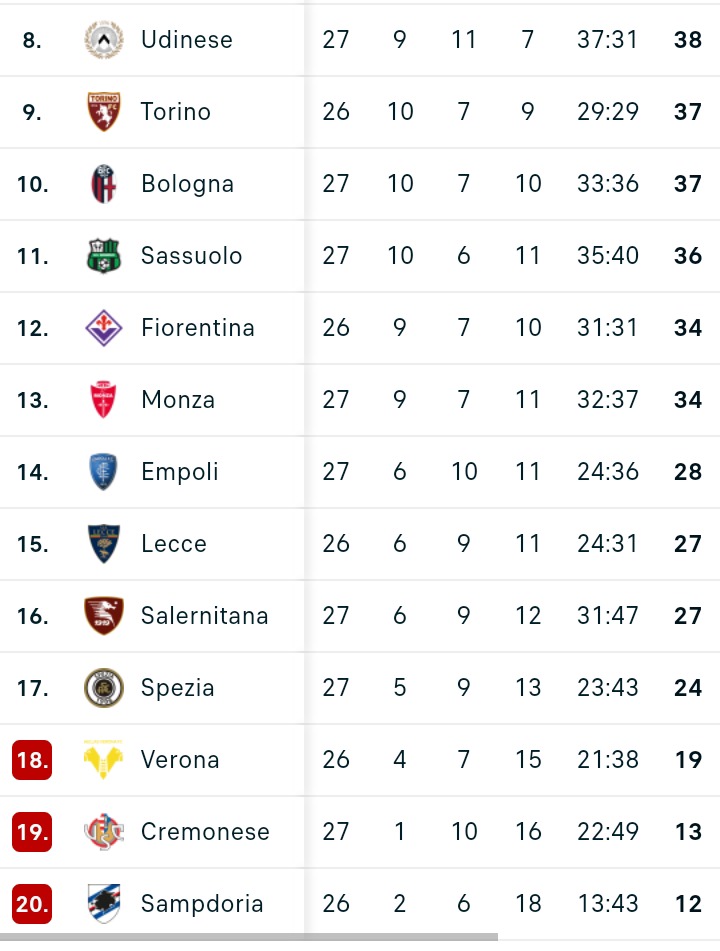 AC Milan was the last game of the day. The current Serie A champions ventured into the game with the hope of leapfrogging Lazio in the league table. Unfortunately for the away side. Udinese shipped three goals past them to beat the champions 3-1 away from home.
Marayanatha (
)