The ongoing proceedings of the presidential election petition court have sparked controversy due to a recent decision that took place today. Lamidi Apapa, who is allegedly the acting national chairman of the Labour Party (LP), was reportedly forced to leave the courtroom as he was not acknowledged by the court.

According to reports, Lamidi Apapa attempted to speak on behalf of the Labour Party during the proceedings. However, he faced embarrassment and was instructed to exit the courtroom. The court deemed that only Peter Obi, the Labour Party presidential candidate and the first petitioner, was necessary for the proceedings.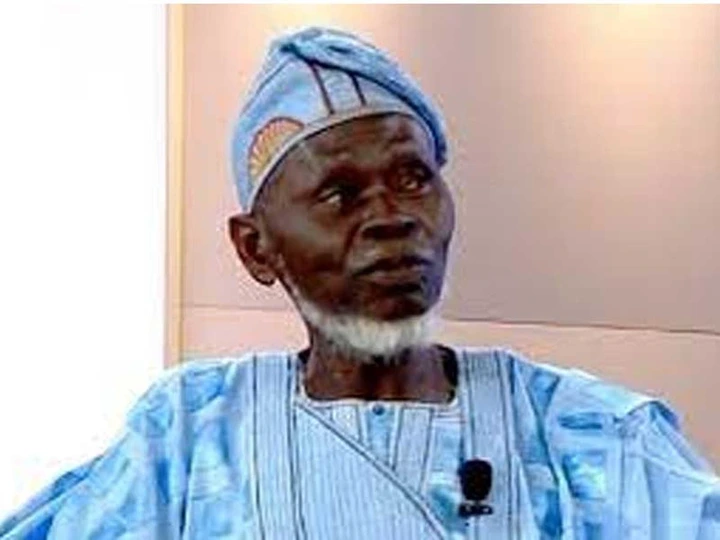 Click to see the Video on Twitter,,,Watch video on Twittter
The Presidential Election Petition Court refused to recognize Lamidi Apapa and other members of the Labour Party, except for Peter Obi, who was present. As soon as Lamidi Apapa entered the courtroom and took his seat, he was requested to vacate it. Despite his refusal, he was eventually forcibly removed, while the crowd began labeling him as a thief and hurling insults.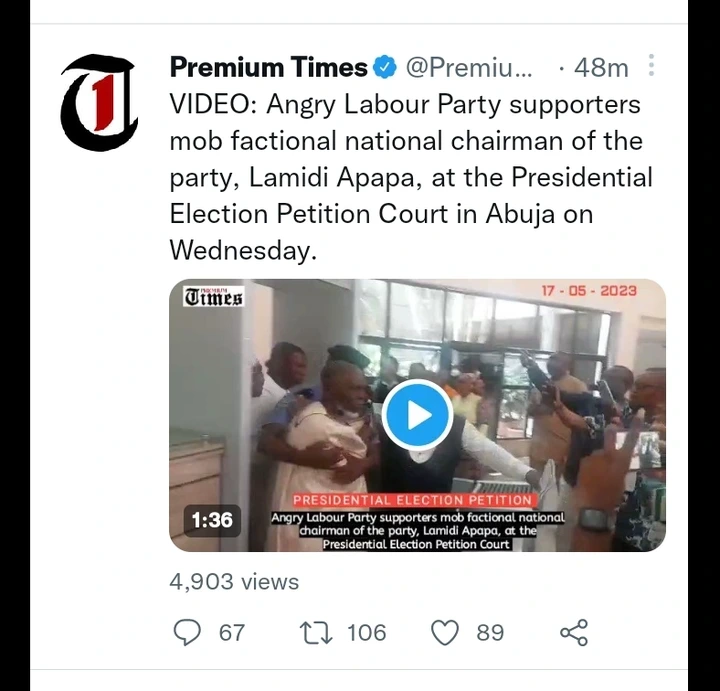 To view a video clip of the incident, click here. Feel free to share your reactions in the comment section below.
source: https://twitter.com/i/status/1658795920698355714
Curator23 (
)