NEWS
Chatham: I'll withdraw from 2023 race if I see a better candidate — Kwankwaso
NOTE: Click to see Recorded Video Clip
NOTE: Click here to watch what happened
Presidential candidate of the New Nigeria Peoples Party, NNPP, Alhaji Musa Kwankwaso has revealed that he is ready to step down his 2023 presidential ambition if he sees a better candidate contesting the 2023 presidential election.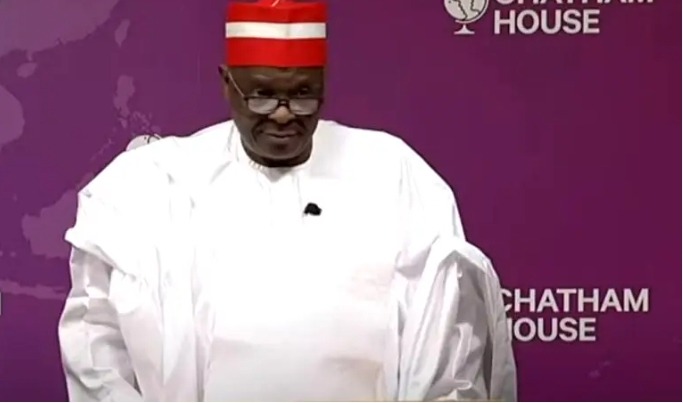 The NNPP flagbearer announced this on Wednesday at Chatham House as he listed his political accomplishments.
The Royal Institute of International Affairs in Britain is known as the Chatham House.
If elected, Kwankwaso vowed to revive the economy, create a favorable atmosphere for businesses to flourish, and bring in more international investment.
"If elected, he also promised to address the poverty and inadequate education in the north."
While serving as governor of Kano state, he claimed, "I built over 500 classrooms, and if elected, I'll enlist additional personnel to address Nigeria's educational demands."
"Kwankwaso offered to increase recruitment into the Nigerian armed services in response to the issue of insecurity, recalling his time as the Defense Minister and Special Advisor to the President of Somalia."
He said, "We comprehend, concur with, and share grievances. Additionally, we have a workable plan to deal with all of the problems facing our nation."
Bola Tinubu of the All Progressives Congress (APC), whose group is the country's ruling party and enjoys widespread support from the west of Nigeria, Peter Obi of the Labour Party (LP), whose profile has recently risen due to his continued popularity with Nigerian youths, and former vice president and PDP flagbearer Atiku Abubakar are among those challenging Kwankwaso for the presidency.
Bestnewswriter2022 (
)