NEWS
Bola Tinubu Reacts After Large Crowd Attended His Campaign Rally In Lafia, Nasarawa State
This article Click to see Video describes something that took place only a few minutes ago. Today, See Video Clip the report was distributed to the public by our publishers.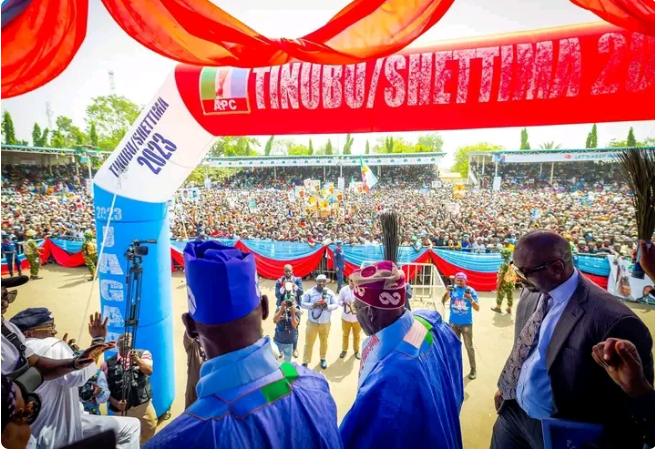 His Excellency Asiwaju Bola Ahmed Tinubu, the presidential candidate of the All Progressive Congress, has responded to the big crowd of supporters who attended his presidential campaign event in Lafia, Nasarawa state, as the campaigning for the next general election heats up.
According to a statement on his official Facebook page, Asiwaju Bola Tinubu thanked the lovely people of Nasarawa state for a pleasant gift and shared a photo of the event on social media.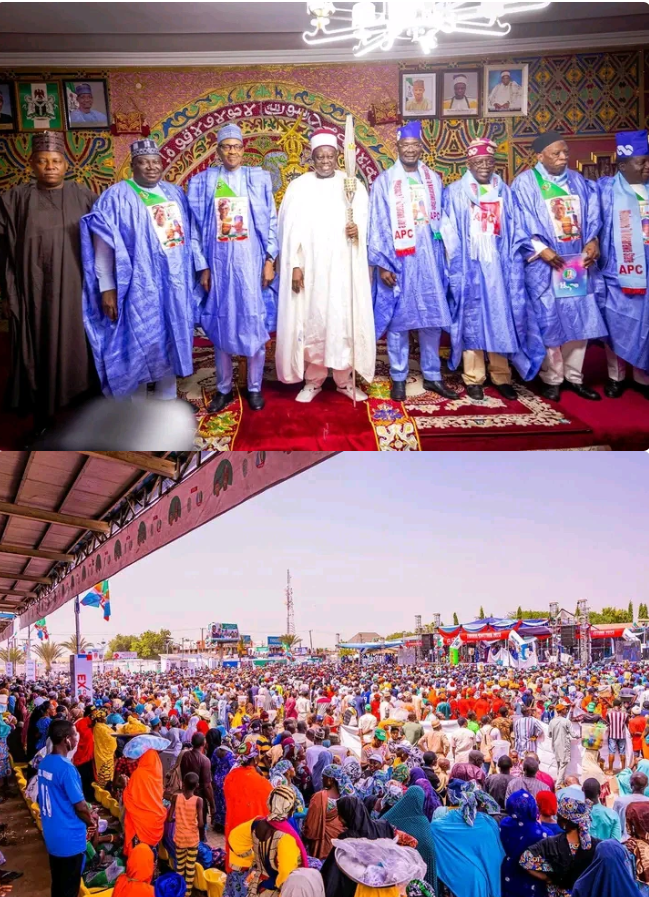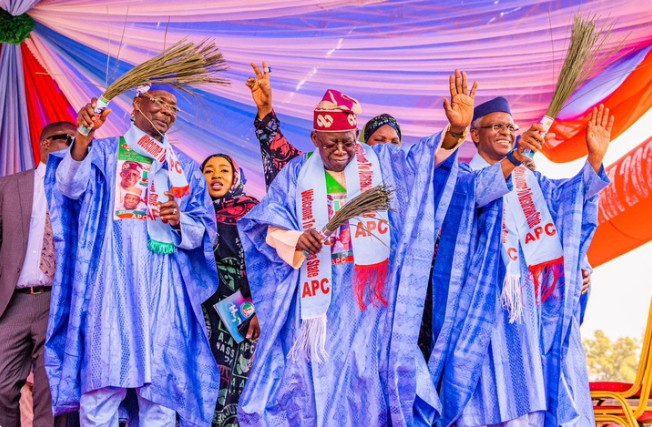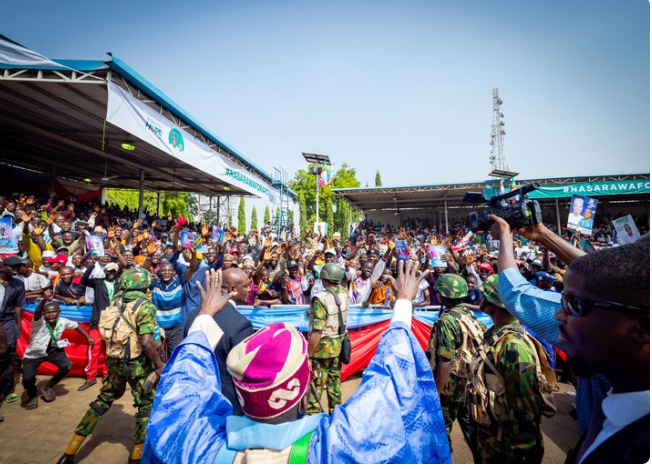 He went on to thank the governors, Ahmed Lawan, the Senate president, and the hordes of fans that came out to his campaign event in Lafia, Nasarawa state. He also expressed gratitude to President Muhammadu Buhari, his leader.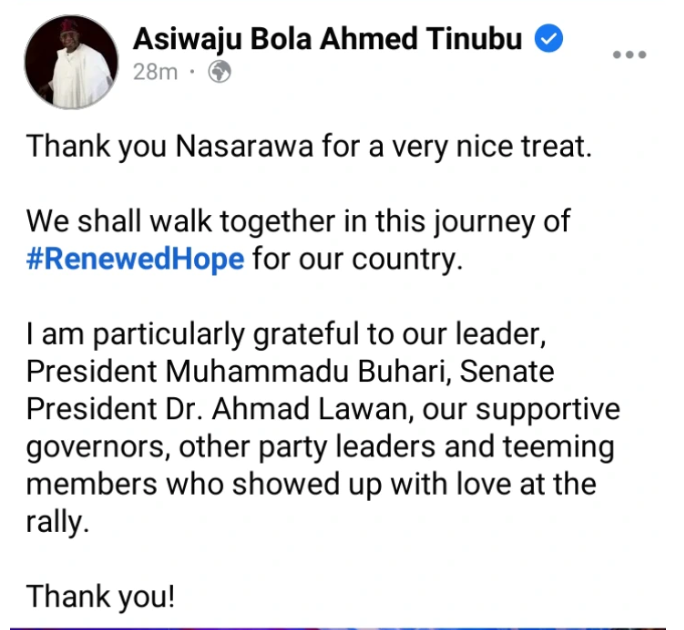 While in Nasarawa state, Bola Tinubu stopped by the Palace of the Emir of the Lafia Emirate prior to his campaign event. The APC Northern Governors, Asiwaju Bola Ahmed Tinubu's presidential campaign council members, Shettima, who is his running partner, were also present.
Bubutain (
)