NEWS
Atiku: Why I Wonder How APC's Keyamo Became a SAN -PDP Leader, Ehiedu Charles
NOTE: Click to see Recorded Video Clip
NOTE: Click here to watch what happened
A prominent chieftain of Atiku's PCC, Ehiedu Charles, has questioned APC leader Festus Keyamo over vital issues. Speaking on AIT , Ehiedu asked how the Minister got his SAN title after he was asked about how Atiku plans to prevent the use of SPV.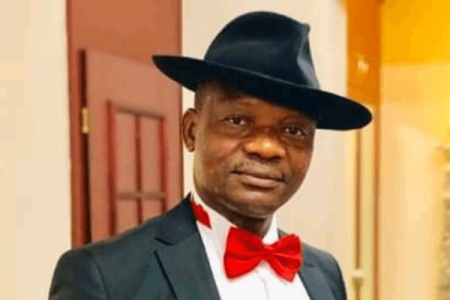 In response to the topic, Ehiedu said, "Nobody should play the ostrich." What is the source of finance for the APC flagbearer? I was listening to my friend Festus Keyamo, and I wonder how he got the SAN title because of how he argues. He said a man who was given the power to hold the National Economic Council has no role in the economic team. I wonder why the APC-led government has not scrapped the NEC that is currently being led by Yemi Osinbajo, a man we respect quite well.
The Delta State Commissioner continued, "We believe that APC would have had better chances if Osinbajo was the flagbearer." Festus Keyamo is supporting Tinubu despite his various public gaffes. That is the candidate that Festus Keyamo, a SAN, is selling, yet he wants you to believe that he has integrity. You must put Nigeria first if you have integrity.
You may recall that the APC and PDP have been at odds since the release of an audio allegedly involving Atiku.
You can watch the interview here. (1:56:00 minute)
Adegori22 (
)