NEWS
Atiku Didn't Promise Me Anything, All I Care About Is The Legacy I Leave Behind – Naja'atu Muhammad
This article Click to see Video describes something that took place only a few minutes ago. Today, See Video Clip the report was distributed to the public by our publishers.
A former chieftain of the All Progressive Congress (APC), Naja'atu Muhammad, has stated that the Presidential Candidate of the Peoples Democratic Party (PDP), Atiku Abubakar didn't promise her anything before she declared support for him after resigning from APC. While speaking during an interview, Naja'atu said that she wanted to support the Presidential Candidate of the New Nigeria Peoples Party (NNPP), Rabiu Kwankwaso but his party wasn't known nationwide.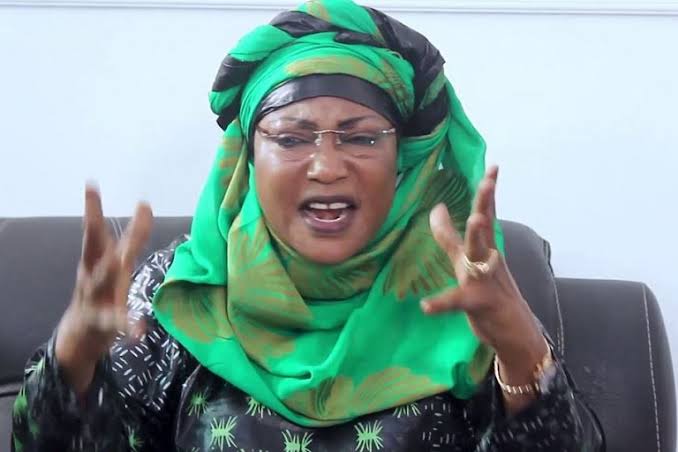 Speaking further, she said that she went for her second option which is Atiku Abubakar. Naja'atu, who resigned from her position as the Director of Civil Society Directorate in the APC Presidential Campaign Council, said that she initially rejected the appointment when she was in the party but later agreed to meet with Tinubu first. She stated that she wasn't satisfied with the answers that Tinubu gave to her questions, adding that she asked Atiku the same questions and got a better response.
She noted that she isn't after any position, making it clear that she only cares about her country and her legacy. Naja'atu was asked if Atiku promised her anything for her support and she replied that she didn't need anything.
"I'm doing it for my conscience. I don't need anything, I haven't been promised anything. All I care about is my grave, my country, and the legacy I leave behind."

Joshuablog (
)