NEWS
Atiku Abubakar And Governor Okowa Pay A Courtesy Visit To Delta State Traditional Rulers [Photos]
This article Click to see Video describes something that took place only a few minutes ago. Today, See Video Clip the report was distributed to the public by our publishers.
The Presidential candidate of Peoples Democratic Party, Atiku Abubakar and his running mate, Governor Ifeanyi Okowa recently paid a courtesy visit to Delta state traditional rulers.
The Delta state Governor, Ifeanyi Okowa posted the pictures of himself with Atiku Abubakar and the traditional rulers. Check out the screen capture of the post below;

According to his statement recently, Governor Ifeanyi Okowa said; "Today, alongside our Presidential Candidate, Alhaji Atiku Abubakar, and other leaders of our great party, the PDP, we paid a courtesy call to the Delta State Traditional Rulers Council at their Secretariat in Asaba".
In addition, Governor Ifeanyi Okowa said; "We were warmly received by the Chairman of the Council, the Orodje of Okpe, Felix Mujakpuero and other members of the council.
Below are the recent pictures of Atiku Abubakar, Governor Ifeanyi Okowa and the traditional rulers;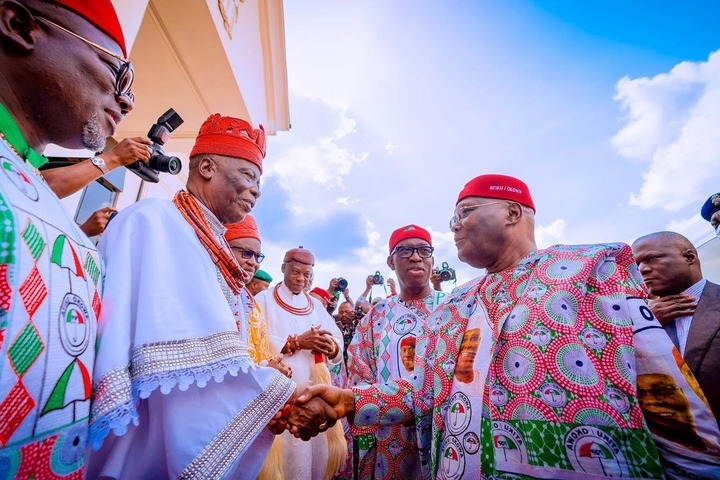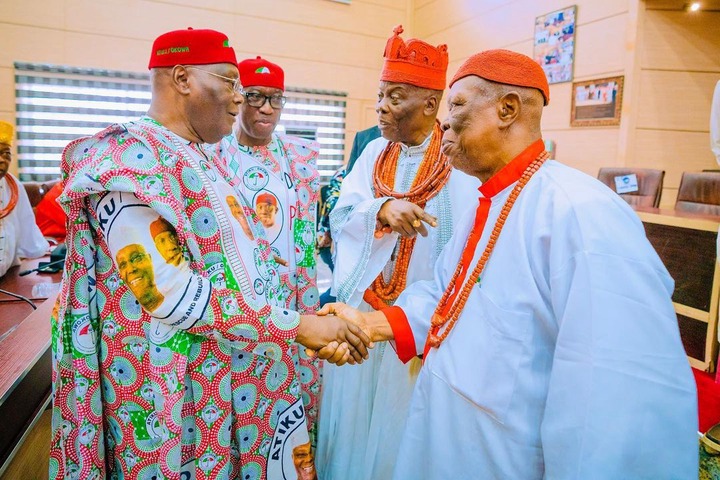 Nevertheless, The traditional rulers welcomed the former vice president of Nigeria, Atiku Abubakar with great pleasure and hospitality, they also discussed some important issues regarding the continuity of Delta state.
Legendary (
)