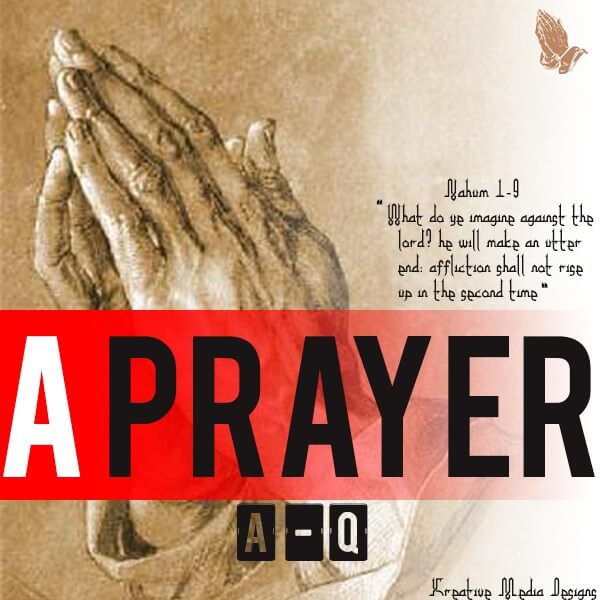 After concluding work on the Next Door movie project which is scheduled to be released in the 1st quarter of next year, revered lyricist A-Q is back with a new single off his 'MAKE YOUR BEST RAPPER LOOK STUPiD' EP. The track is titled 'A PRAYER' where the emcee speaks on a real-life experience with fellow colleagues, addressing certain issues with iLL bliss, Tunde Ednut and mentions a couple of other rappers…
The mid-tempo hip-hop track, backed by string arrangements, pounding drums, a distorted guitar riff and soft piano keys contains lyrics that touches on the ups and downs of friendship. The lyrics of "A PRAYER" possess an honest, heartfelt examination of the complexities that encompass the rapper's relationship, challenges and '100 naira and a dream' entry to the game.
The narrative song also chronicles AQ's life as an independent artiste and his journey over the years; collaborations upon collaborations, and finally the present day, starting with the intro, reciting the chorus "I came in the game with a 100 naira and a dream' in a rhythmic, half-aggressive manner, followed by him rapping its energetic, melodic verses.
Note
Do not click this link (+18)
=
Do not click this link (+18)
The song incorporates more musical aspects, including humming, percussion, and a bassline. Throughout the song, the pacing of Q's rapping varies, from swift raps typical of hip-hop music to a slower style reminiscent of spoken word.
Enjoy A-Q's lyricism and storytelling ability.
Twitter: @ThisisAQ
[audio:http://ngdailynews.com/wp-content/uploads/2012/11/A-PRAYER.mp3]