NEWS
2023: "The Numbers You Are Bragging Can Never Give You The Presidency"—Bashir Ahmad Tells Opposition.
A Video clip is available for this news. Feel free to watch it here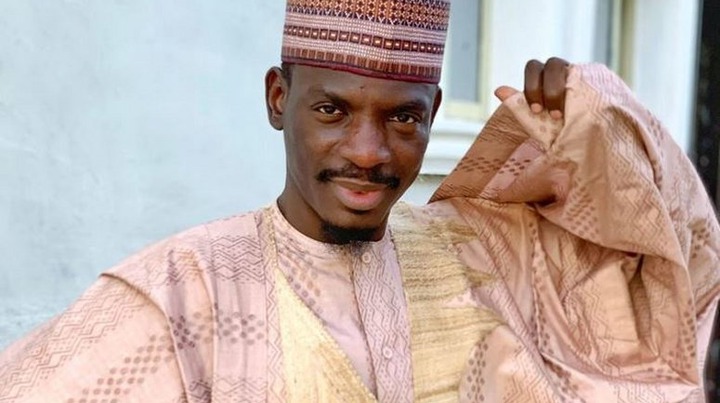 President Muhammadu Buhari's communications advisor, Bashir Ahmad, recently addressed a message to the All Progressive Congress's opposition groups. Bahsir Ahmad claimed in a message on his official Twitter profile that the opposition party's boasted-about numbers wouldn't be sufficient to give them the presidency.
He added that the opposition will travel to the North and engage in negotiations to win the presidency after Bola Ahmed Tinubu, the All Progressive Congress's presidential candidate, had served his two-year term.
"Whether you are ready to accept it now or never, the numbers you are talking about can never earn you the Presidency," he said. You can come to North and negotiate for it when Asiwaju completes his two terms."
Many viewers of this were astounded by what he stated and responded to the post vehemently, while others offered their ideas and comments on what he said.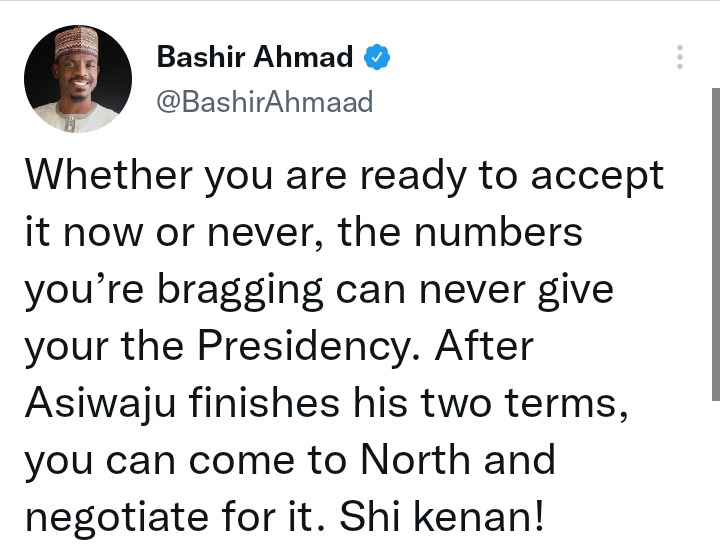 Kindly share with us your thoughts as we will be expecting your feedback on this.
Bettertainment (
)