NEWS
2023 Presidency: Wike Lists Major Criteria For Preferred Presidential Candidate
A Video clip is available for this news. Feel free to watch it here
Governor Nyesom Wike of Rivers State has provided a list of important considerations for the chosen presidential candidate he will back on February 25 election.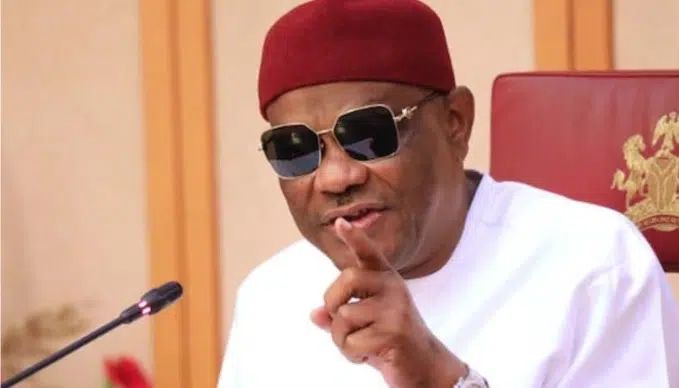 At a gathering to launch the Rivers PDP campaign in the Emohua Local Government Area on Wednesday, Wike said he and his colleagues would support a candidate who has honesty and sincerity.
Their decision must be a man who keeps his word and won't break agreements, said the Rivers governor, who withheld the name of his chosen candidate. Wike urged party members in the state who were awaiting instructions for the presidential election to be patient and added that he would soon wrap up negotiations with his partners and let them know of his choice.
Chief Awuse stated, "We are tired of waiting," according to Wike. Yes, we are sick and tired of waiting. But do not fret. You have shown patience. We won't take your patience for granted. Soon, the bell will sound. When you hear the bell, pay attention to where it is coming from and proceed to carry out the instructions.
"We will teach these vampires and buccaneers a lesson, I can tell you of that. We'll let everyone know that Rivers State is significant, despite what they may have said. "So, please bear with me, Ohna, Nne-New-Eli Emohua Local Government; the time is almost up. You'll hear very soon, and I can guarantee them that there is no turning back.
The governor claimed he had patiently awaited the people who vowed to kick him out of the PDP to follow through on their threat. He claimed that those making these threats were aware of the PDP's already-polarized state and that acting against him and his allies would cause the party to disintegrate. According to Wike, the state has the strength to fend off the vampires and buccaneers who are already willing to sell their consciences for a pot of pottage.
Sheriff_Words (
)