NEWS
2023: Kwankwaso rejects the suggestion that he withdraw from the presidential race for Peter Obi.
NOTE: Click to see Recorded Video Clip
NOTE: Click here to watch what happened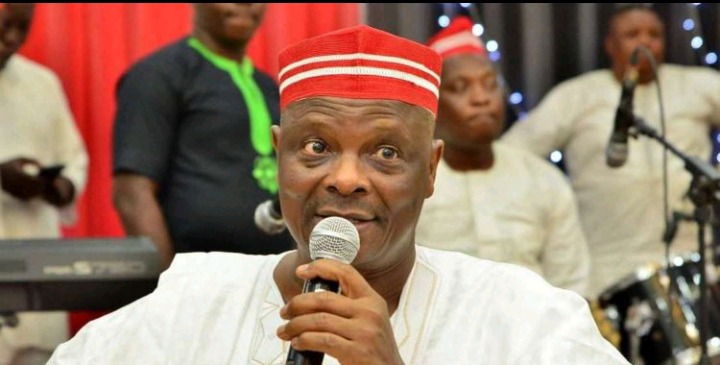 Ahead of the 2023 presidential election on February 25, the presidential candidate of the New Nigeria People's Party (NNPP), Senator Rabiu Kwankwaso, has rejected notions that he might consider withdrawing from the presidential race in favor of Peter Obi, the presidential candidate of the Labour Party. He made this clarification on Wednesday, during a media briefing at Chatham House in London.
The former governor of Kano State stated that his credentials were superior to those of his LP counterpart in answer to a query from an audience member who drew comparisons between the NNPP and LP's campaign platforms. He added that the NNPP enjoyed strong support from the general populace and would be successful in winning over voters, particularly in the country's north, while gradually gaining ground in the south. "We want a united country as my legacy—a society where everyone is given a chance based on the content of his character instead of his religion or ethnicity," he stated. 
According to him, "I am a PhD holder, and I looked into the qualifications of the Labour Party candidate." "I can never leave the party." "What qualifications does he possess?" Everybody can rely on my forefathers. The forthcoming elections will be unique in that every Nigerian is aware of poverty because of the antics of the ruling class. Our main concern is whether INEC will be able to hold credible elections. As long as the federal government doesn't interfere, I believe President Muhammadu Buhari will permit fair elections. This is because, in his previous role as a leader of the opposition, he benefited most from a just procedure.
Dear esteemed readers, Please share your thoughts and opinions concerning this post and leave a comment below.
Horlablog (
)