NEWS
2023: I Dare Tinubu, Obi And Atiku To Run A Marathon Race With Me In Lagos—Omoyele Sowore
This article Click to see Video describes something that took place only a few minutes ago. Today, See Video Clip the report was distributed to the public by our publishers.
According to obtained news reports, it was reported that the presidential candidate of the African Action Congress (AAC) in the forthcoming general elections, Omoyele Sowore, has challenged the presidential candidates of the ruling All Progressives Congress (APC), Bola Tinubu, Atiku Abubakar of the Peoples Democratic Party (PDP), and Peter Obi of the Labour Party to join him in the February 4, 2023, Lagos City Marathon.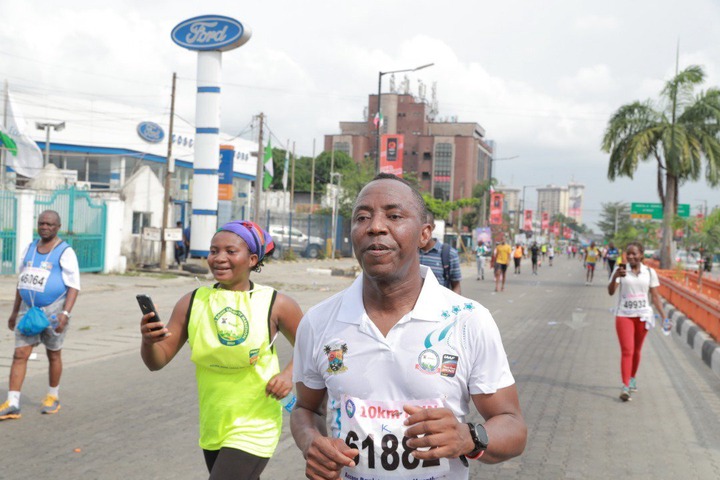 Omoyele Sowore
Sahara Reporters also reported that Sowore, who said he is looking for 100 runners to join him in what he has tagged "#RunwithSowore" is seemingly asking the presidential candidates to join him and prove to Nigerians that they are physically fit for the work they are bargaining for.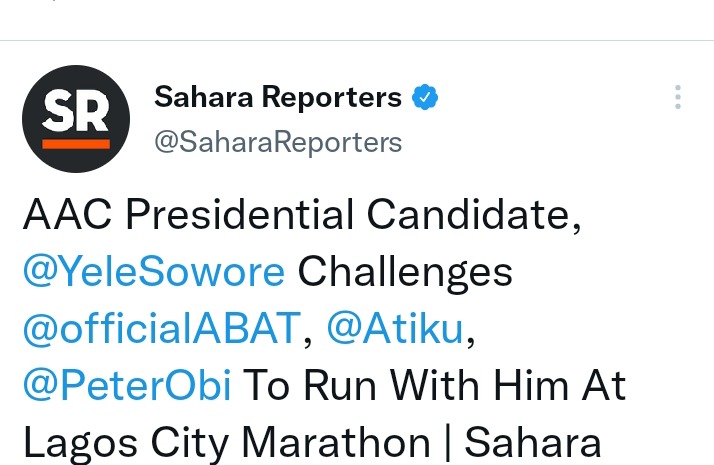 Screenshot From Sahara Reporters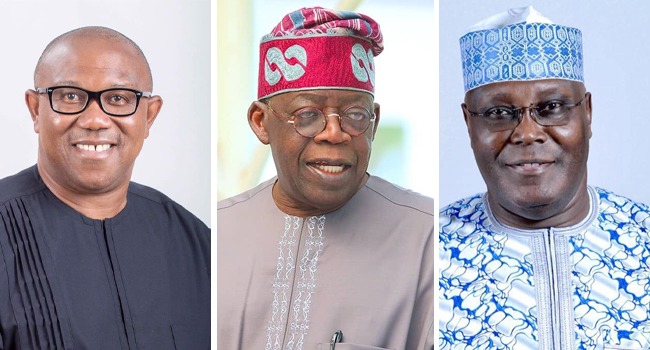 According to one of his statements, Omoyele Sowore also said that "I dare Tinubu ,Obi and Atiku to run a marathon race with me in Lagos." "By this we will know if they are physically fit for what they are bargaining for." He said
What do you have to say about this report?
Source: Sahara Reporters
Sagacious102 (
)