NEWS
2023 Election Will Be The Toughest So Far Because We Have A Very Serious Third Force —Agbakoba
A Video clip is available for this news. Feel free to watch it here
During an interview with Channels Television, Olisa Agbakoba, a senior advocate for Nigeria, stated that the 2023 elections will be the toughest so far, pointing out that the outcome of the election is very uncertain with a very serious third force.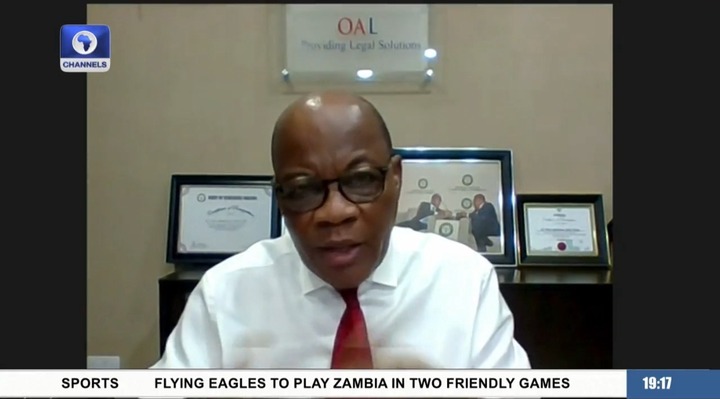 He added that this is the first time the country has experienced a situation like this. He however revealed that he's happy with the readiness of the INEC towards the 2023 election. 
According to him, "There are two sets of electoral processes. The first is that there are two candidates, and of those two candidates, the person who scores the highest wins, and you have rightly observed that this is the toughest election we're going into." For the first time, a very serious third force is involved, so when you look at the permutation, you might then say, "What if nobody takes the thing on the first choice? So INEC will not have to consider a second ballot, and I'm happy that the chairman of INEC has said he's more than ready to do that."
Dear esteemed readers, Kindly share your thoughts and opinions concerning this post.
Video Credit: Channels Television
Square (
)