NEWS
2023 Election Is A Contest Between Nigerians & Parties That Have Arrested Nigeria's Progress- Oby
This article Click to see Video describes something that took place only a few minutes ago. Today, See Video Clip the report was distributed to the public by our publishers.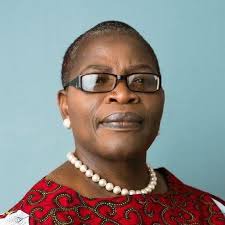 Oby Ezekwisili has revealed what she told her European friend when she was asked her opinion about the 2023 presidential election.
She said
While in Davos last week, a European friend of mine asked me, "Oby, what's your prediction about your country's presidential election?"
My response: We finally have a 3-way contest between Citizens and the SiameseTwinsParties that arrested the country's progress. Citizens CAN!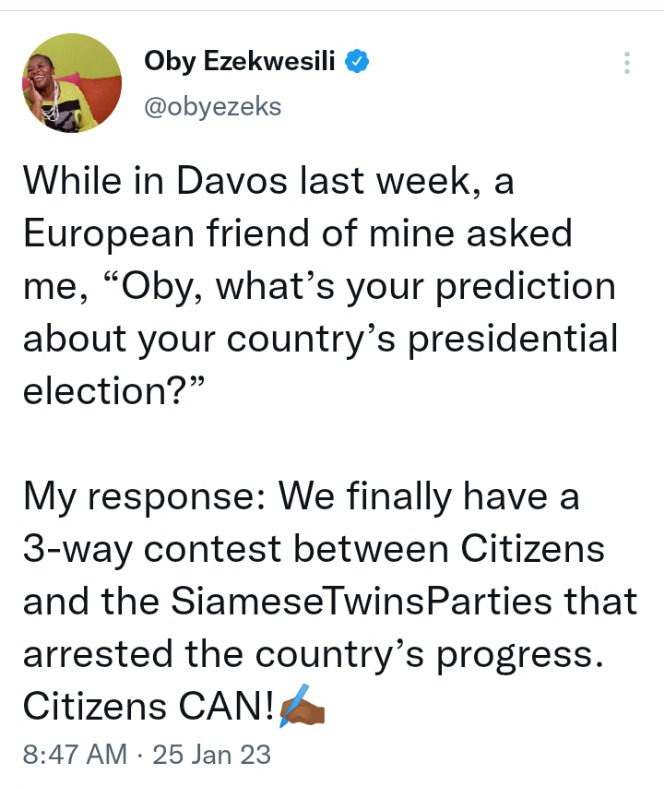 The 2023 election is another opportunity for Nigerians to choose who will lead the nation to a greater height to create a brighter future for the country and Nigerians.
It is important for individuals to make their own informed decisions about who to vote for and why. It is important for citizens to take time to research and understand the policies and positions of the different candidates and parties in order to make an informed decision.
Dear Nigerians, what are your opinions on this issue ?
Elijah361 (
)