NEWS
2023: Bola Tinubu Reacts To The Massive Crowd At The APC Rally In Ekiti State
This article Click to see Video describes something that took place only a few minutes ago. Today, See Video Clip the report was distributed to the public by our publishers.
Senator Bola Ahmed Tinubu, the APC presidential candidate, has reacted to the enormous crowd at the party's presidential rally in Ekiti State, thanking the state's governor, Biodun Oyebanji, and the people of the state for the warm reception.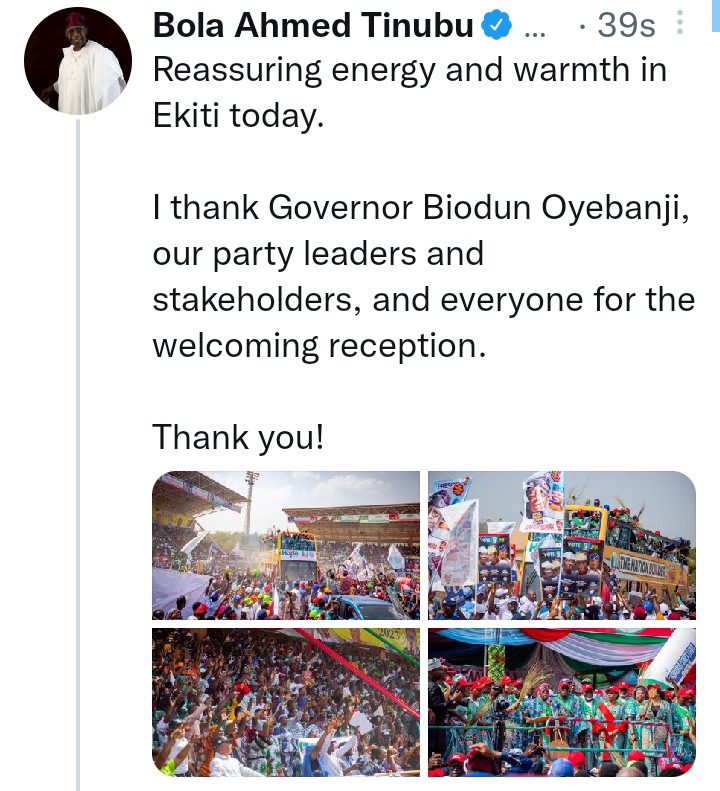 During the event, APC presidential candidate Senator Bola Ahmed Tinubu assured the people of Ekiti State that he will make the state an industrial hub of Africa, invest in education, build infrastructure, and revolutionise the health sector.
While continuing to address the people of Ekiti State, he (Bola Ahmed Tinubu) laments the scarcity of fuel and Naira, adding that solutions are on the way and that the people should be patient.
Senator Kashim Shettima, Bola Ahmed Tinubu's running mate, informed the people of Ekiti State about his achievements as governor of Borno State, saying that the exemplary governance enjoyed by the people of Borno under his leadership will be reproduced at the national level if the APC is elected.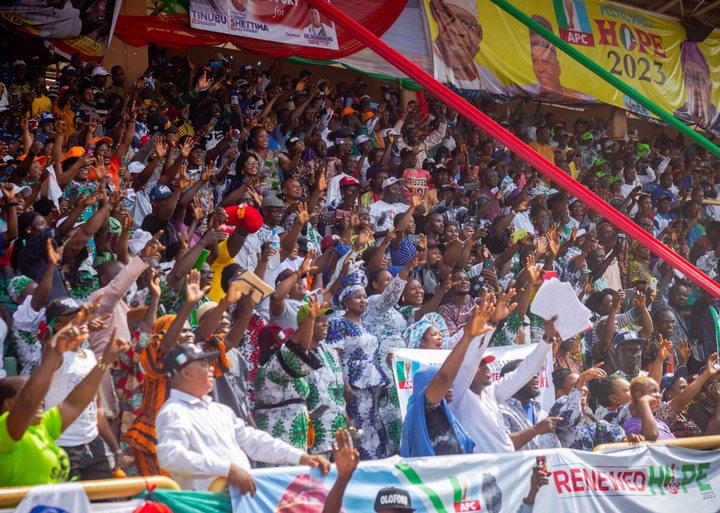 Senator Abdullahi Adamu, the APC's national chairman, urged the people of Ekiti State to vote for the APC at all levels, saying that the APC still has many good plans for Nigerians that will see the country develop.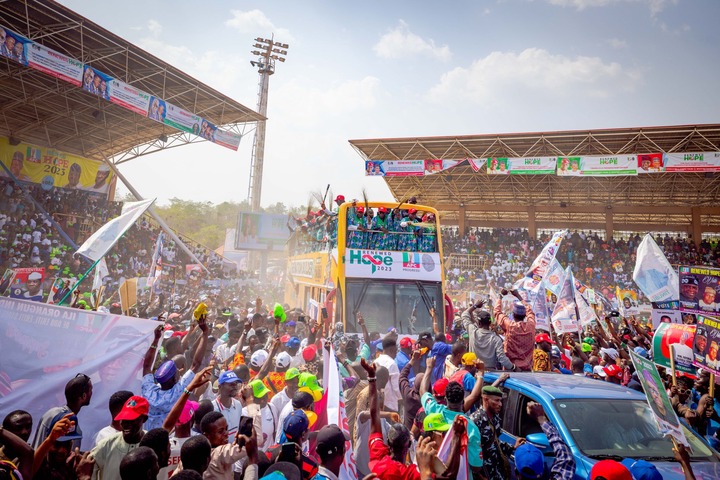 The governor of Ekiti State, Biodun Oyebanji, urged the people to trust the APC for a better Nigeria, claiming that the PDP and the LP are unqualified for the huge task ahead.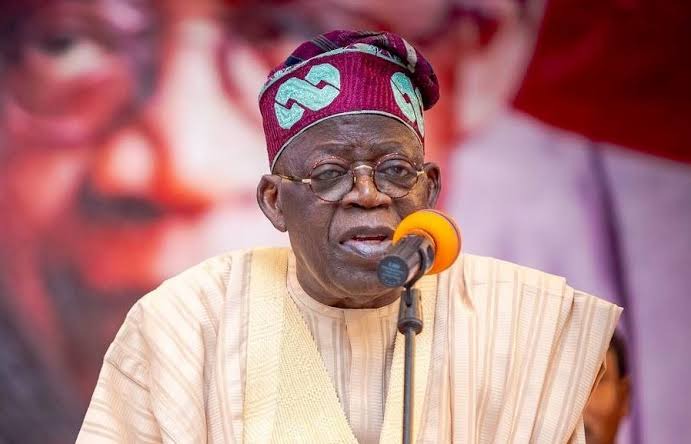 Bola Ahmed Tinubu is the clear favourite to win Nigeria's presidential election this year. He will compete against 17 other presidential candidates to succeed Buhari in May.
Metaform (
)