NEWS
2023: Atiku Abubakar Reacts To The Massive Crowd At The PDP Rally In Bayelsa State
This article Click to see Video describes something that took place only a few minutes ago. Today, See Video Clip the report was distributed to the public by our publishers.
On his verified Twitter handle, PDP presidential candidate Atiku Abubakar reacted to the massive crowd at the PDP presidential mega rally in Bayelsa, stating that Bayelsans showed unbridled support and belief in the PDP's plan to recover Nigeria, concluding by thanking the people of the state for turning out in mass.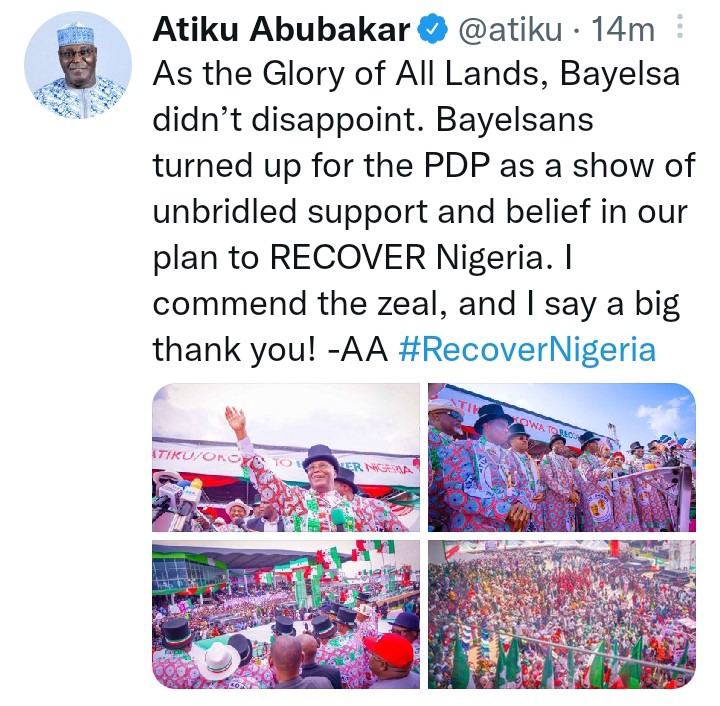 The event, which focused on the PDP's theme of "Recover Nigeria," was attended by prominent PDP members, including Dino Melaye.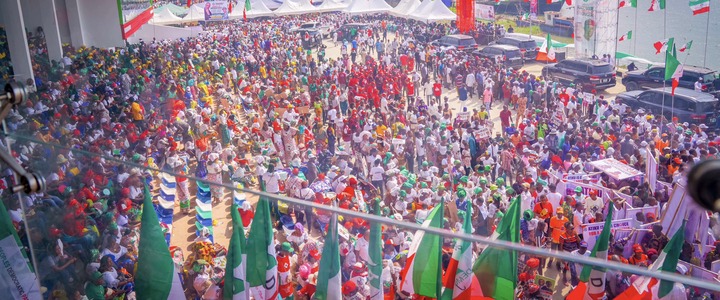 During the event, Atiku Abubakar, the PDP's presidential candidate, told the people of Bayelsa State that he would eradicate suffering from Nigeria, and urged them not to vote for the APC's Bola Tinubu, whom he believes is not the ideal man for the position.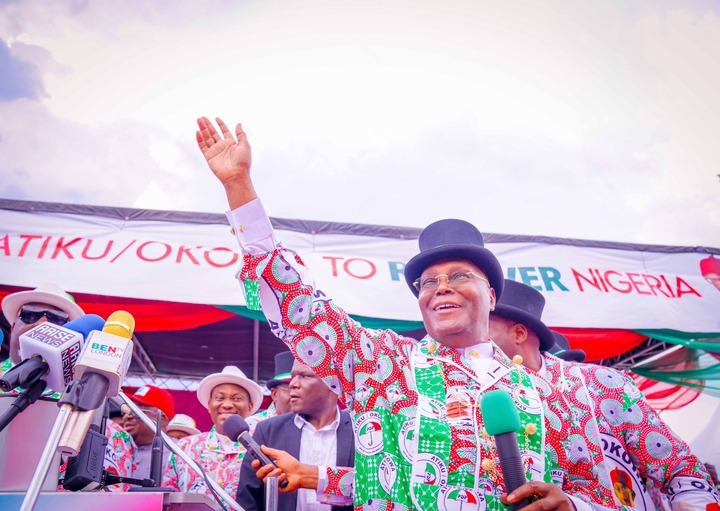 While attempting to persuade the people of Bayelsa State to vote for him, Atiku Abubakar told refugees whose lives were disrupted by the flood last year that he would offer them a fresh start, adding that he is committed to restoring their normal lives.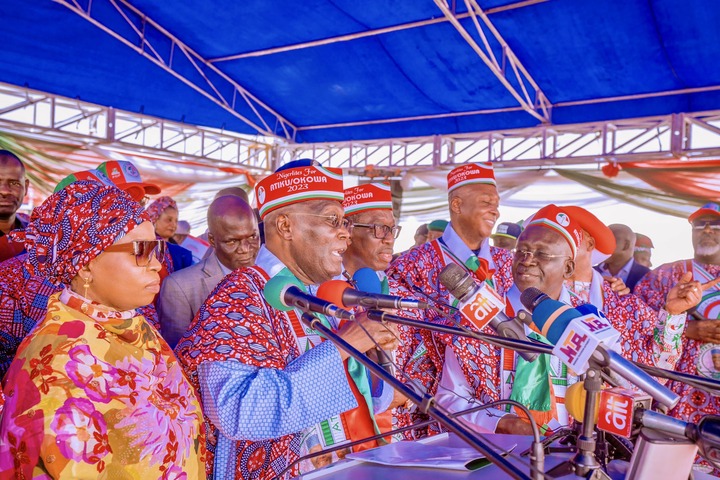 During the event, Governor Ifeanyi Okowa, the PDP's vice presidential candidate, remarked that the PDP is the only party in Nigeria that can stop a sinking Nigeria from sinking totally, imploring residents of the state to obtain their PVCs and vote for the PDP.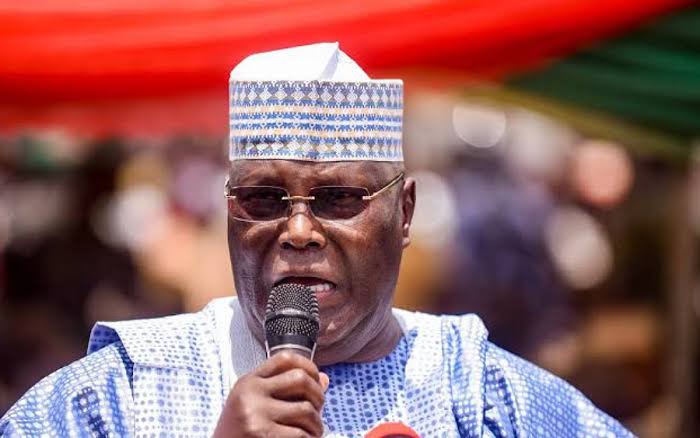 Atiku Abubakar hopes to become Nigeria's next president this year, and he is seeking Nigerians' support to make it happen. He will compete against the LP's Peter Obi, the APC's Bola Ahmed Tinubu, and the NNPP's Rabiu Musa Kwankwaso.
Metaform (
)