ENTERTAINMENT NEWS
Reactions As Actress Ruth Ezerika Kadiri Tells Ladies To Move On If Their Man Breaks Up With Them
N/B: Watch Video Here N/B: Watch Video Here
The ups and downs in modern relationships today are not a bed of roses. Most breakups in relationships lead to frustration, depression, low self-esteem, etc. Therefore, it's necessary to listen to the experience of those who are experts in the field, for they say experience is the best teacher.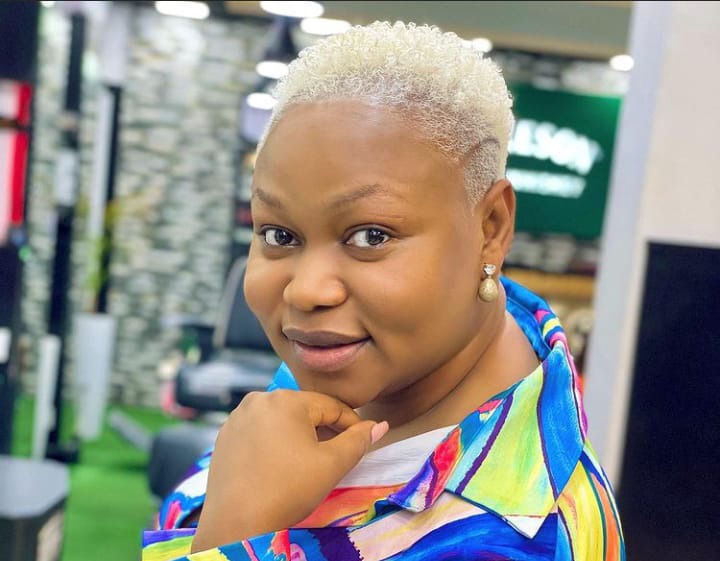 Click to see the Video on Twitter,,,Watch video on Twittter
The popular Nollywood actress, Ruth Ezerika Kadiri, has given some advice to ladies who are dumped by their boyfriends in a relationship. She advised them not to stress themselves by being depressed due to breakups, but rather to move on and upgrade themselves.
According to one of her statements that was gathered from her Facebook page, Ruth Ezerika Kadiri said, "when a man dumps you as a lady, what will surely attract another better man to you is the value you attach to yourself."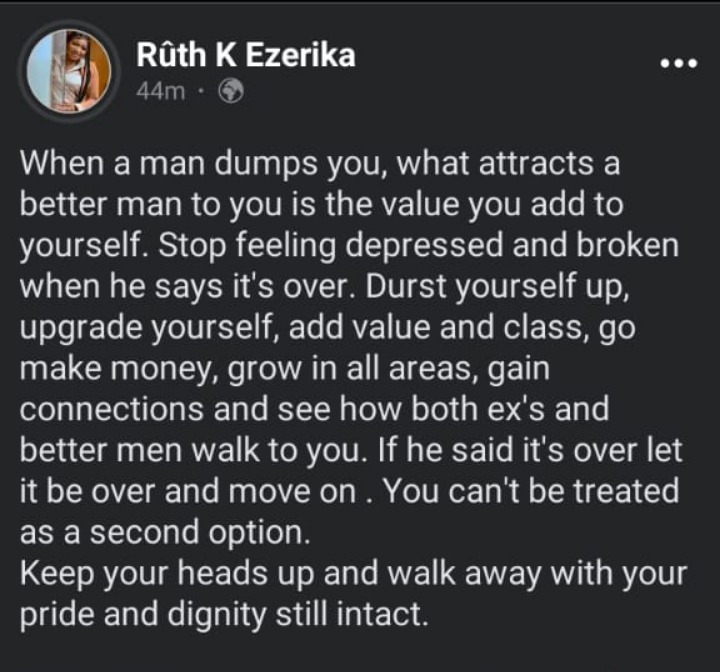 "Stop giving yourself unnecessary depression when a man tells you it's over, but you just need to dust yourself up, upgrade yourself, make money, gain connections, and see how better men will walk up to you."
"If a man tells you it is over, let it be over and move on. This is because you are such a priceless jewel that there can't be a second option. Keep your heads up and walk away with your pride and dignity still intact," she said.
After the shares the post on Facebook, many people took to the comments section to react to the post, this is how they reacted.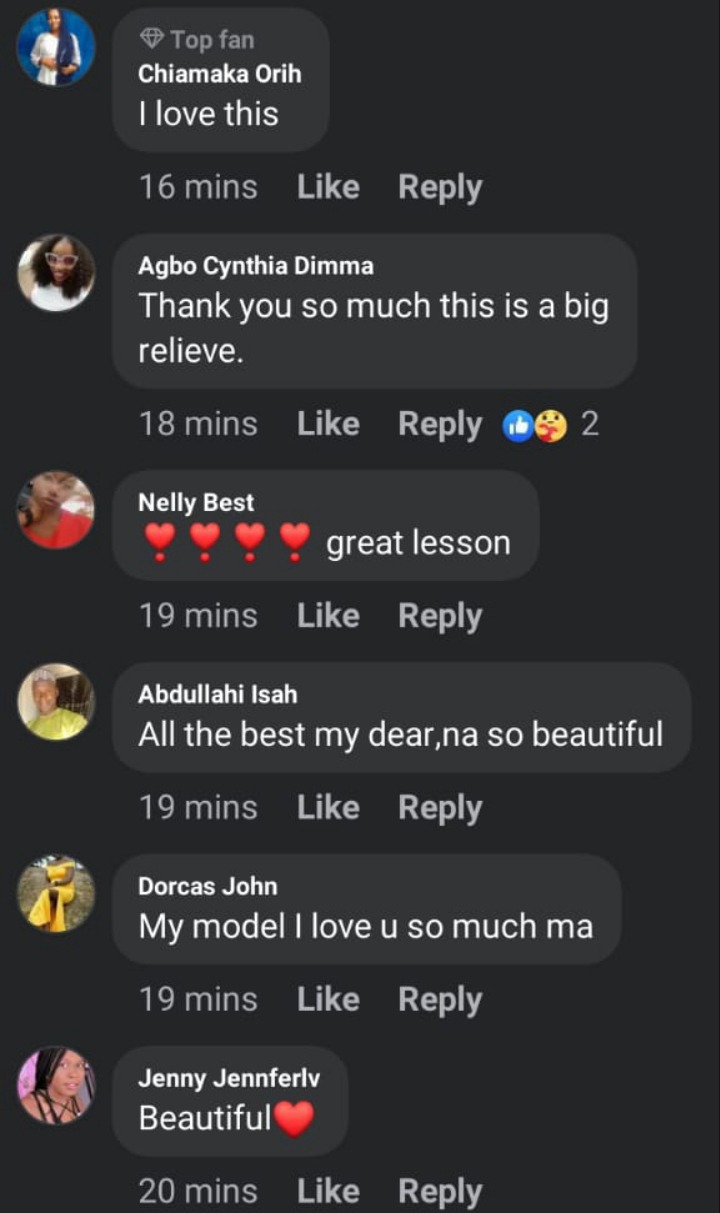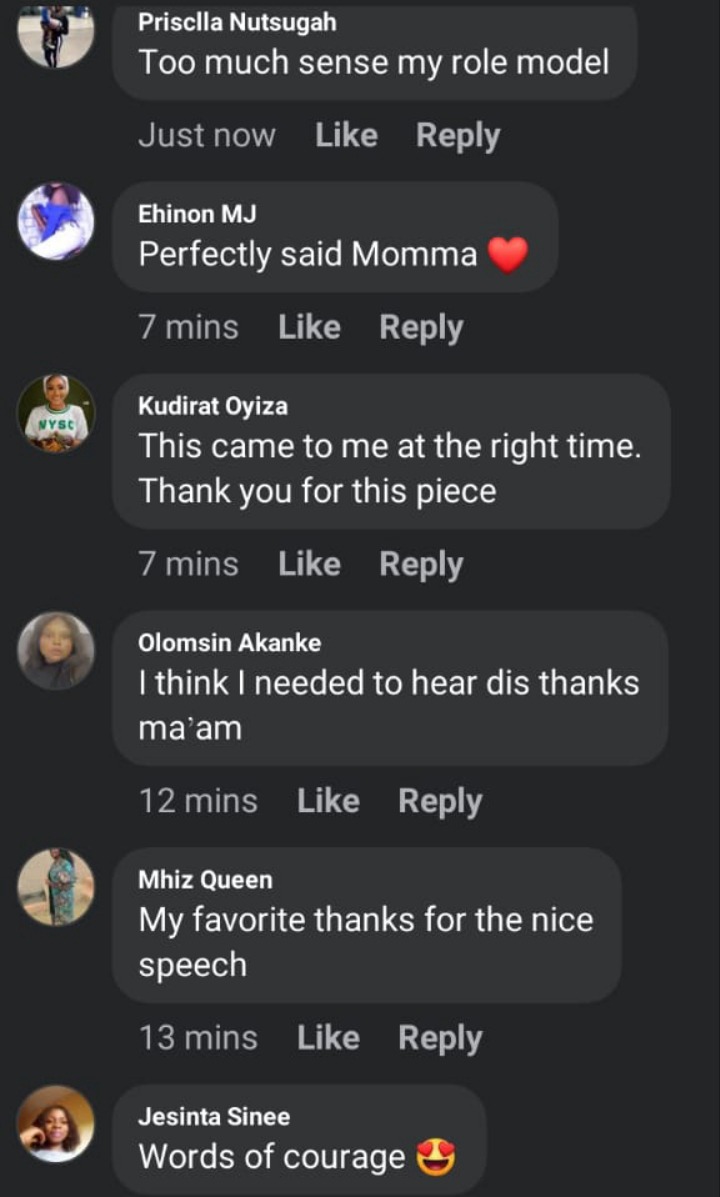 What do you think about this? Tell us in the comments section below.
Source: Facebook | Ruth Ezerika
Iamceo (
)