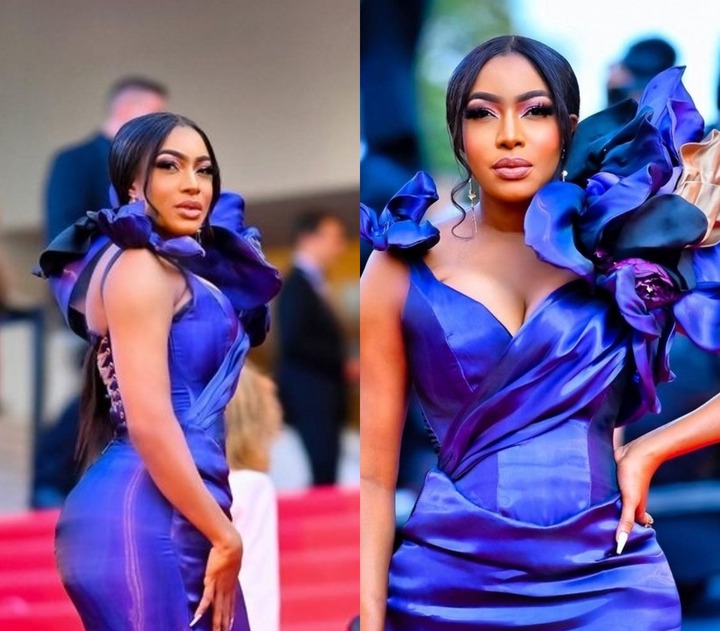 Chika Ike is a Nollywood actress and a good fashionista with a good fashion sense. She visited Palais Des festival and it took place in Cannes. Her appearance is snazzy and it captured the attention of her fans online.
Click to see the Video on Twitter,,,Watch video on Twittter
Chika Ike loves entertaining her fans online with her unique dressing style, and she doesn't disappoint when it comes to fashion. In her recent post on Instagram, she shared some snazzy photos of herself looking pretty in her gown. The colour of her gown brightened up her skin complexion and the style displayed her curvy body shape.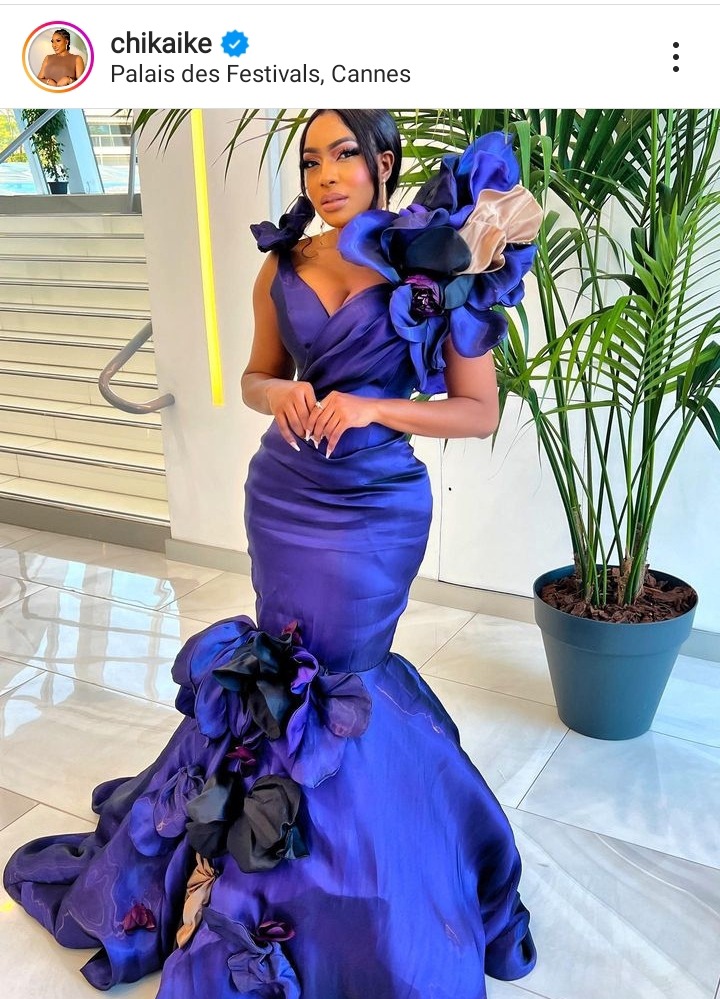 Chika Ike's gown is sewn in an artistic style and the hand of her gown is sewn differently and it added more beauty to her appearance. The down part of her gown is sewn in a flay style and it's designed artistically. Her makeup is lovely and it enhanced her charisma. Her hairstyle is beautiful and it suits her face shape.
Some of her fans online reacted to her post. Check out some comments below.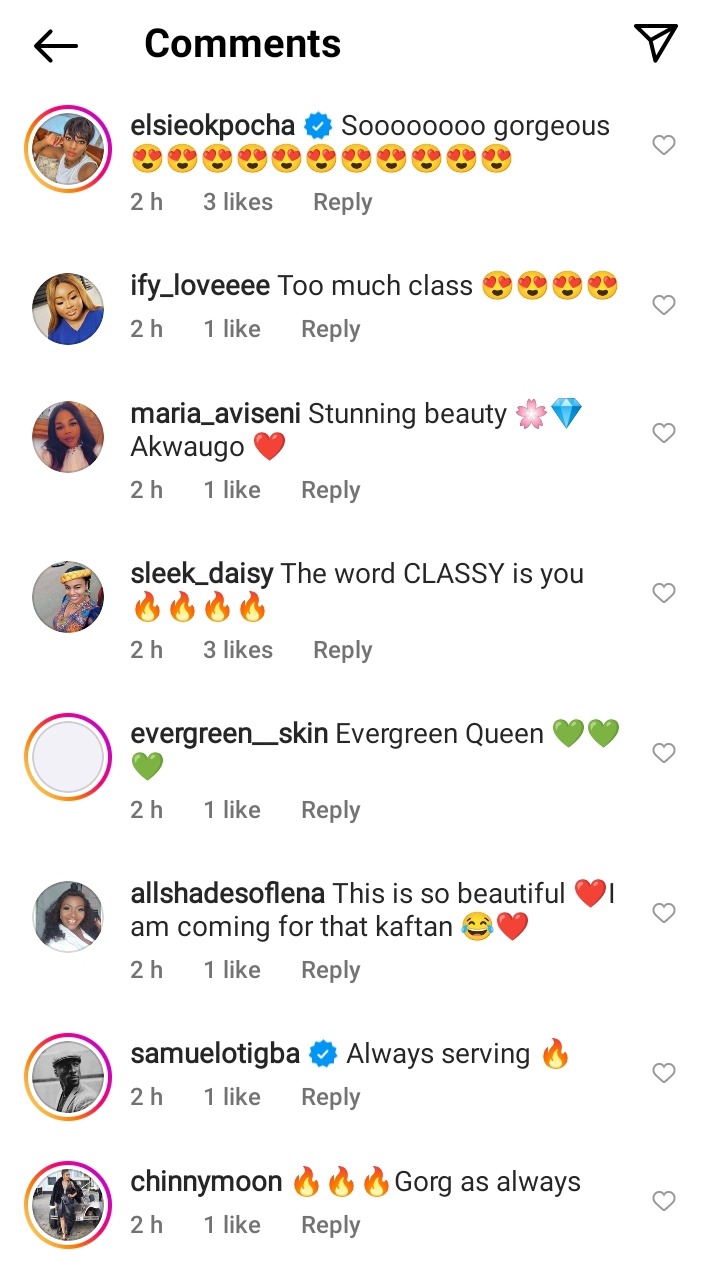 Kellyblog (
)